The Retirement City of the Philippines
The Retirement City of the Philippines
Dumaguete is the capital and largest city in the Philippines province of Negros Oriental. It is named as one of the best places in the world to retire in, as per Forbes, Internation living, Overseers Index and many more. Dumaguete is one of the most peaceful City in the Philippines. It is also named "the city of gentle people". The Philippine Retirement Authority scored 87.48 percent to Dumaguete which make it the number one Retirement City in the Philippines.
As a travel blogger, I did not miss the chance to witness how beautiful Dumaguete City is. That's why I traveled to Dumaguete riding my motorcycle last January of 2017.
It was a very awesome experience going to Dumaguete from the province of Cebu. I traveled 2 hours going to Liloan Port, Santander, Cebu. I departed around 10pm and we arrived at our destination past midnight. It was my 1st time so I was a bit shocked when I heard that it will only cost you 300 pesos bringing your motorcycle in Dumaguete and take note that is back and fort already. The people from Cebu port Authorities were also very approachable and kind. They will help you with your questions and will give you directions if it is your first time going to Negros or Dumaguete. Maayo Shipping Line was also very accommodating to their passengers and people who have vehicles with them. I definitely recommend them and would love to go back there if I will be given a chance.
It was already January of 2017 but the cold breeze and the presence of Christmas from 2016 was still covering the whole province of Negros and Dumaguete City. I witnessed how beautiful the City was during the night. It was totally different from all the other provinces in the Philippines. The lights and traffic signs are all over the province. You will never experience or feel any danger in traveling to Dumaguete.
It took us another 2 hours from the port of San Jose, Negros Oriental going to Dumaguete City because we enjoyed the view and we took a lot of pictures. It was around 1am the beautiful City of Sibulan was bright like a star in the night. Witness yourself how beautiful and safe Negros Oriental at Night.
It was around 2am when we arrive at Dumaguete City. We love the cold ocean breeze. There were vendors at the boulevard and people are safely and freely walking around the City. You will witness how safe and happy the people of Dumaguete living a simple but prosperous life.
One of the best parts of this travel was the food. Street food in the boulevard is awesome. They have the best ever streetfoods in the whole Philippines. And there are a lot, tempura, halo-halo, baked-rice, quail eggs, and the best ever Sans Rival and Sylvanas. The food is delicious and cheap.
My overall experience in Dumaguete and the Province of Negros Oriental was amazing. This was the only place I went were I never experience and feel danger walking or driving my bike. I will defitely go back here on 2019 since I've missed a lot of place like The 4 watch towers, marine sanctuary, and the very beautiful apo island.
I'll just share some of the photos here. I hope you guys enjoyed my story as much as I enjoyed Dumaguete City.
Credits to my travel buddy : Larae
Our next Destinations once we go back to Dumaguete are the following:
Florentina Homes

FlorentinaHomes

Florentina Homes

Florentina Homes

Florentina Homes

Florentina Homes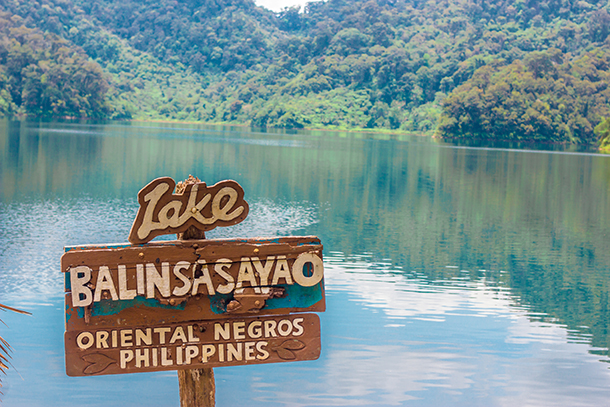 Source: Mizpah Calomadre